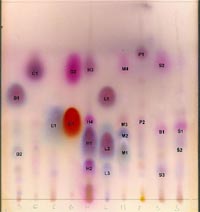 Environmental Forensics
From 2007, The Environmental Liability Directive enshrines the "polluter pays€" principle into European legislation. The Directive, which is one of the most controversial, and potentially far reaching, pieces of environmental legislation to be adopted by the EU will force polluters to pay for remediation and restoration of land, water and habitats damaged by their processes.
The Directive aims to establish a framework that would prevent "significant environmental damage", or rectify damage after it has occurred. The Directive defines environmental damage and provides specific criteria to assess whether such damage is "significant"€.
As cleanup costs could be very expensive, companies need to be sure that they are indeed responsible for the identified environmental damage. Defence to liability is permitted under certain circumstances, and operators should be aware that laboratory techniques can assist in cases where liability is contested.
The Legislation
The UK legislation has yet to be drafted. Brief guidance on the draft legislation may be obtained from here
Alternatively, a copy of the European Directive (Environmental Liability Directive 2004/35/CE) can be obtained from here.
The Implications for your Business
Under the terms of the Directive, operators carrying out hazardous activities will be held strictly liable (i.e. there is no need for the enforcing authority to show fault or negligence) for preventing or restoring any damage caused by their activities to land, water or protected habitats or species.
Where an operator's usual activities are not deemed hazardous any significant environmental damage identified may result in prosecution (and subsequent remediation order), depending upon a fault-based assessment of the operators liability.
Under the terms of the Directive, the Regulatory Authority decides, in conjunction with the operator, the level of remediation required, this could mean primary remediation (to return the site to baseline condition), complementary (equivalent off site measures where primary remediation does not return the site to baseline conditions) or compensatory remediation (to compensate for the interim loss of natural resources pending recovery) for water or protected habitat or species. For land contamination, the operator must take the required steps to ensure that the land no longer adversely affects human health.